Current Specials
John Deere 3025E with loader, only $15,900!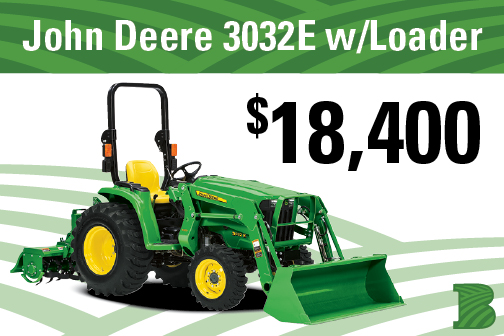 John Deere 3032E with loader, only $18,400!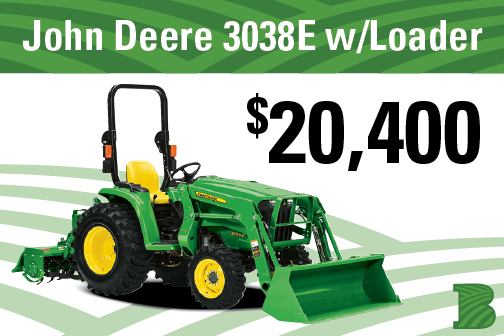 John Deere 3038E with loader, only $20,400!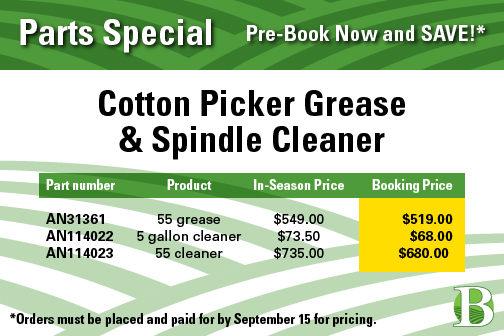 Cotton Picker Grease & Spindle Cleaner Parts Special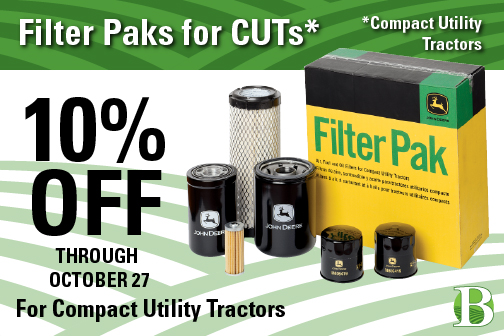 Special pricing on filter paks for CUTs!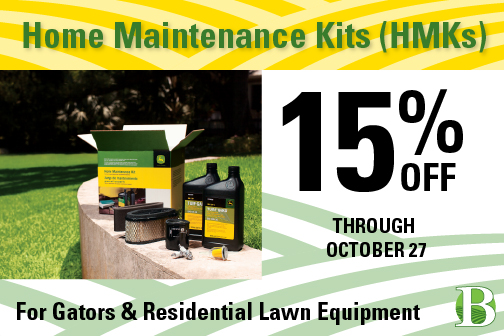 Special pricing on home maintenance kits!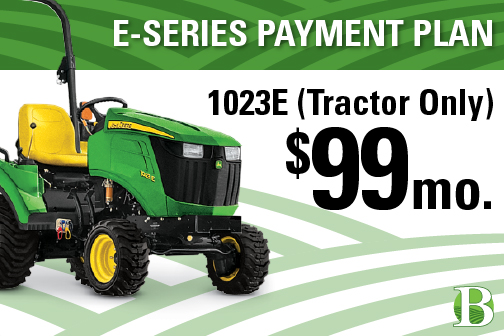 Special pricing on 1023Es!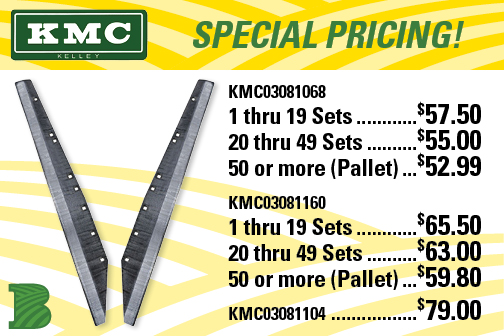 Special pricing on peanut blades!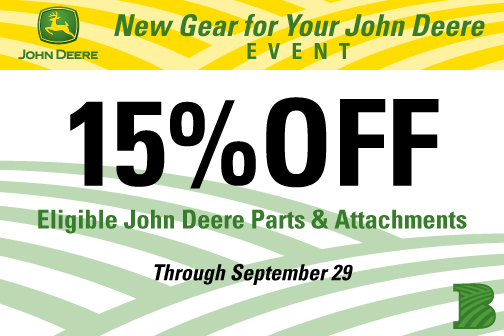 New Gear for Your John Deere Event 15% off eligible John Deere parts and attachments through September 29th!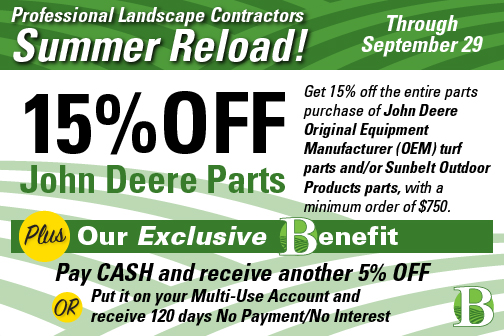 Professional Landscape Contractors Summer Reload! 15% off the entire parts purchase of John Deere Original Equipment Manufacturer (OEM) turf parts and/or Sunbelt Outdoor Products parts, with a minimum order of $750. Pay cash and receive another 5% off or receive 120 days no payment/no interest!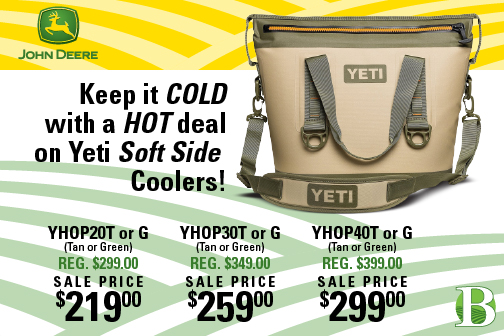 Keep it cold with a hot deal on Yeti Soft Side Coolers!